Our Capabilities
Mechanical Design.
Project Management.
Vision Programming.
Robot/Cobot Programming.
MiR Industrial Programming.
Industrial Controls & Programming.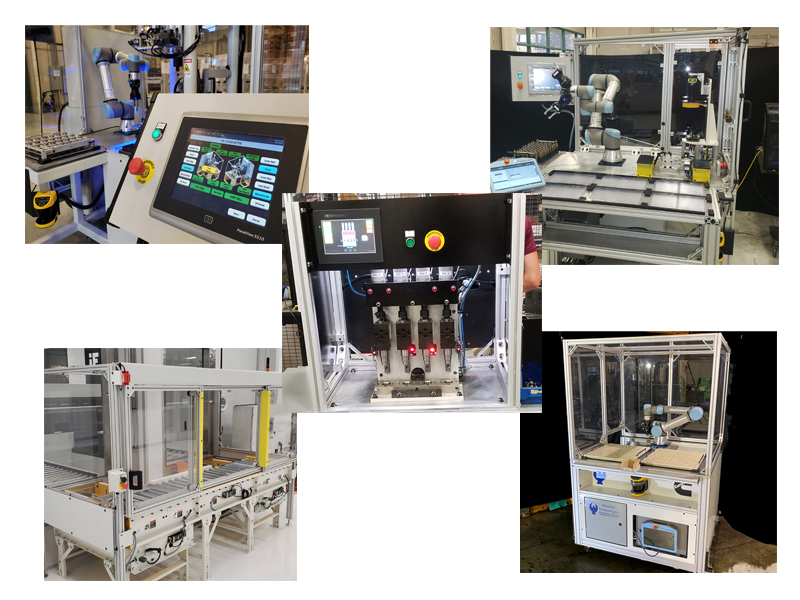 Machining and Fabrication
CNC Mill:

Haas VF 2SS
Bed size X= 30in Y=16in Z=20in

CNC Mill:

Fadal VMC 4020
Bed size X=40in Y=20in Z=20in

Lathe:
Radial Arm drill:
Waterjet:

Omax
Model 5555
Size X=55in Y=55in

CNC plasma cutting table:

Brand Arc Light Arc Pro X 6000
Size X=60in Y=60in

Manual Bridgeport Mills
Manual Lathes.
4ft Manual Sheetmetal Brake.

Mig &Tig Welding Capabilities.
Heat Treat Oven.
Paint and Powder Coating Partners.

Beacon Industries.
Keco Coatings Inc.